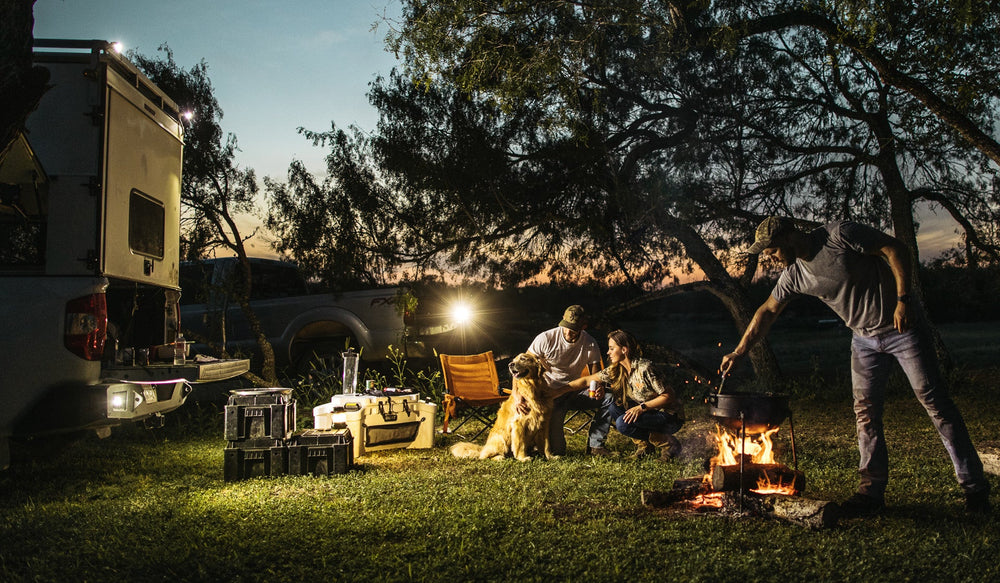 5 Things That Fit in a GOAT CAN
Not too big. Not too small. We spent loads of time test-fitting everything from climbing racks to shotgun shells to camp meals to find the ideal size and shape for the CAN. But unless you've got a CAN in hand, it can be hard to get a feel for exactly what fits and how you'll use it—for everything from fishing to camping to cookouts or just organizing your garage clutter. So, we spent some time grabbing common items and stuffing them into CANs to see just what fits.
A CHIPOTLE BURRITO AND CHIPS
Ideal for quick transport in the truck to the put-in when you're headed for a day fishing the Green, knowing your food won't get smashed in transit. 


TWO 1-LB BAGS OF BEANS
Because life without coffee... shudder. Be sure you're caffeine-prepared on every dawn patrol, alpine start, road trip, and camping excursion. 


SIR BASIL HAYDEN
Not every bottle of bourbon fits, but most traditional bottles are just right for the CAN.
2 BOXES OF SHOTGUN SHELLS
Two boxes of shotgun shells fit in a CAN; approximately 50 shells. These are 3-inch magnum shells. It will vary a little if you're using 2 ¾ inch shells, which would hold a little more.
YOUR CLIMBING RACK
For a day at the gym or the crag, a CAN holds a sling, about 10 quickdraws, and two or three locking biners.


BONUS: 4 DAYS OF DOG FOOD
Fill up a CAN with your favorite brand of dry kibbles with 2-3 scoops a day for a long weekend on the road.